Experience The Beauty Of Envision Composite Decking
At Big Yeti Builders, while our offerings include a variety of decking products like Trex, we often recommend Envision Decking. It's simple; Envision consistently delivers exceptional results, adding quality and beauty to every project. Choose Envision, and let's build your dream deck.
Compression Molding Technology Creates A Unique, Wood-Like Appearance
A standout feature of Envision Decking is its unique manufacturing process, which uses compression molding technology. The compression molding process used by the manufacturer Envision merges the cap and core of the decking board, resulting in beautiful grain patterns unique to the brand.
The moment you set foot on an Envision deck, you'll perceive the magic of the deeply compressed grain within the board. The compression, which uses tremendous heat and pressure, results in a deep grain with a natural wood-like appearance.
Meet The Core of Envision Decking: EverGrain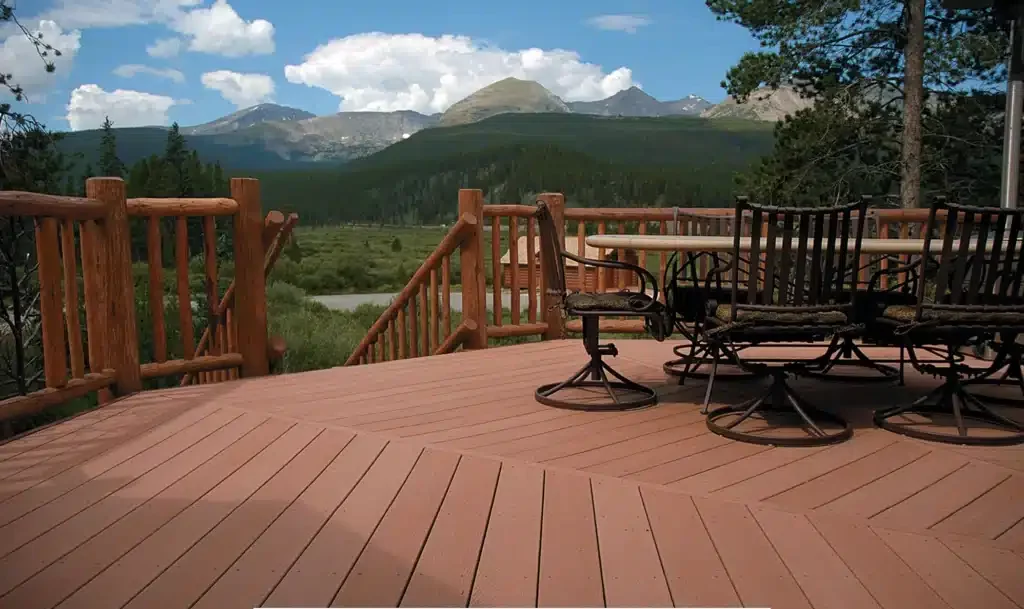 Meet EverGrain, the core of every envision decking board. This resilient core is more than just a material; it's a testament to the enduring quality of Envision Decking.
Offered as one of the five distinct collections from Envision, EverGrain decking showcases the core in its purest form without any additional cap.
Every other Envision decking collection – Distinction, Expression, and Ridge Premium – is essentially the EverGrain core with an added cap for enhanced durability and aesthetics.
The durability of EverGrain decking is clearly communicated through the manufacturer's generous 25-year warranty.
Envision Decking Collections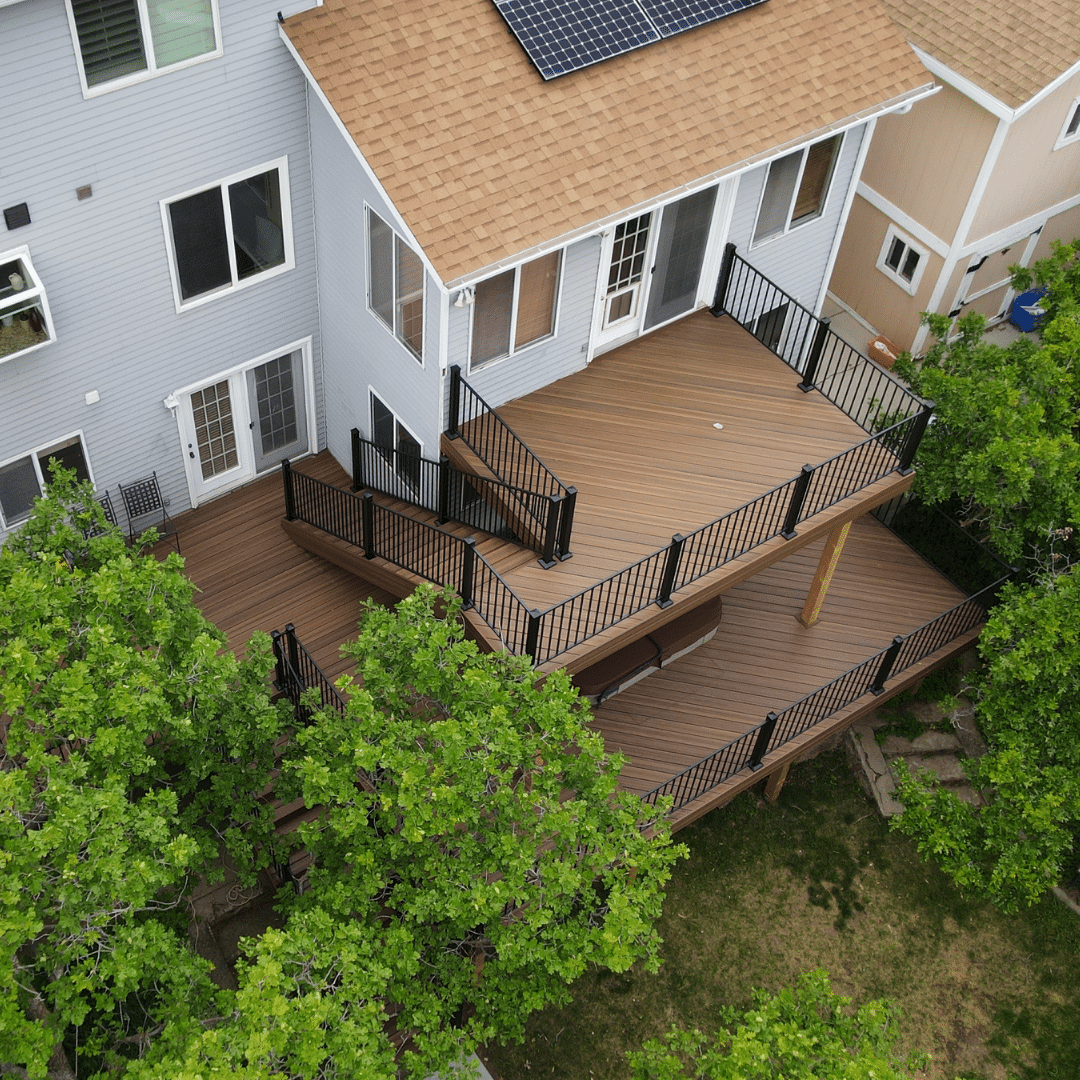 With an assortment of decking collections, homeowners can choose the style that best fits their dream deck. The uncapped EverGrain collection showcases the inner strength and beauty of the core, while the capped Distinction, Expression, And Ridge Premium collections provide enhanced durability and aesthetic appeal through their extra cap.
Explore Envision Decking Colors & Collections:
Build Your Perfect Deck with Big Yeti Builders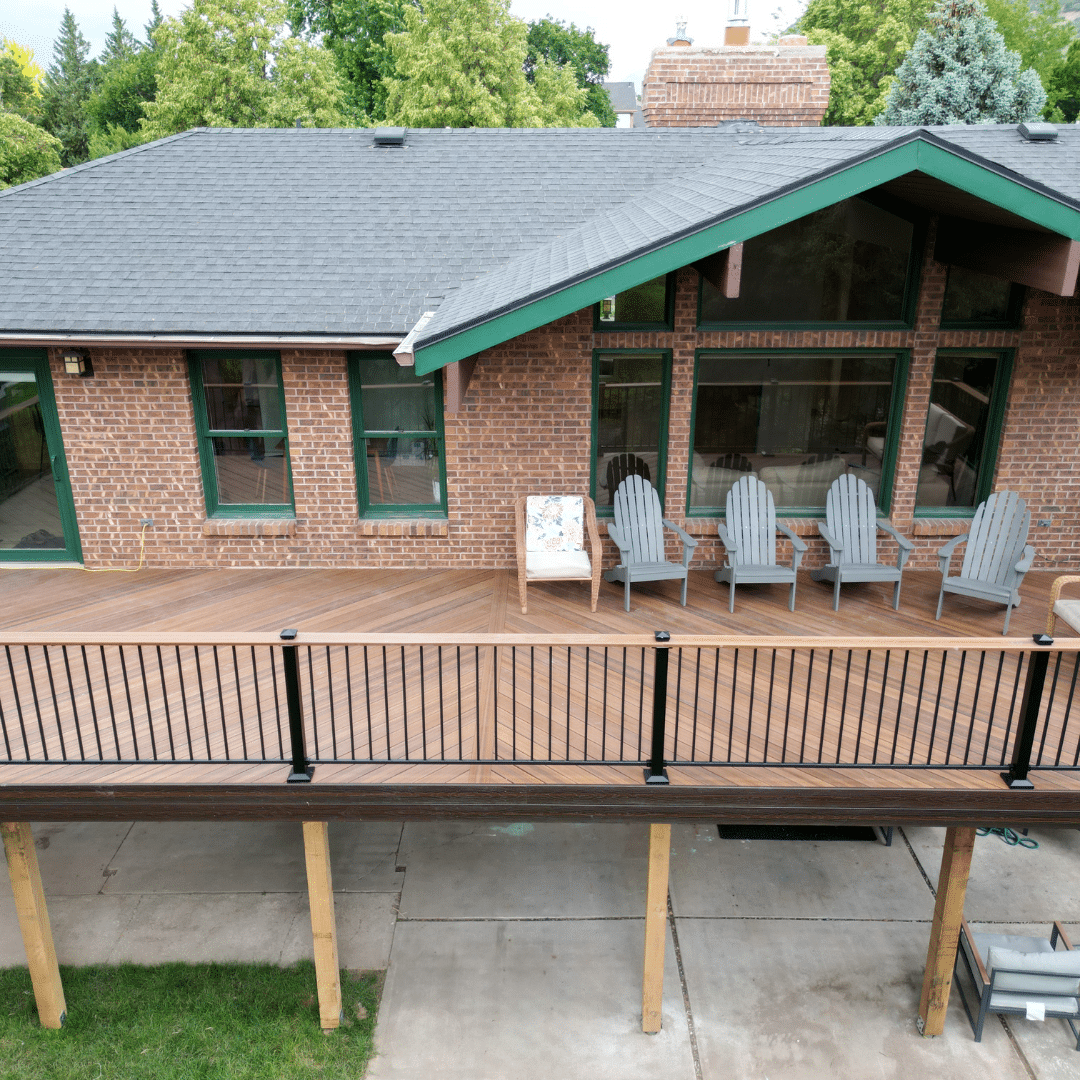 If you're ready to elevate your outdoor space with Envision Decking, we at Big Yeti Builders are excited to make it happen. Contact us now to start your journey toward a deck that combines quality, longevity, and beauty.