Your Trusted Outdoor Kitchen Builders In Ogden, Utah
Elevate your outdoor living experience with a stunning outdoor kitchen designed and built by Big Yeti Builders, the leading outdoor kitchen contractors in Ogden, Utah. Our expert team is dedicated to turning your backyard into a breathtaking culinary oasis that perfectly blends style, functionality, and comfort. Let us help you create the ultimate entertainment hub where you can gather with friends and family, cook delicious meals, and make lasting memories.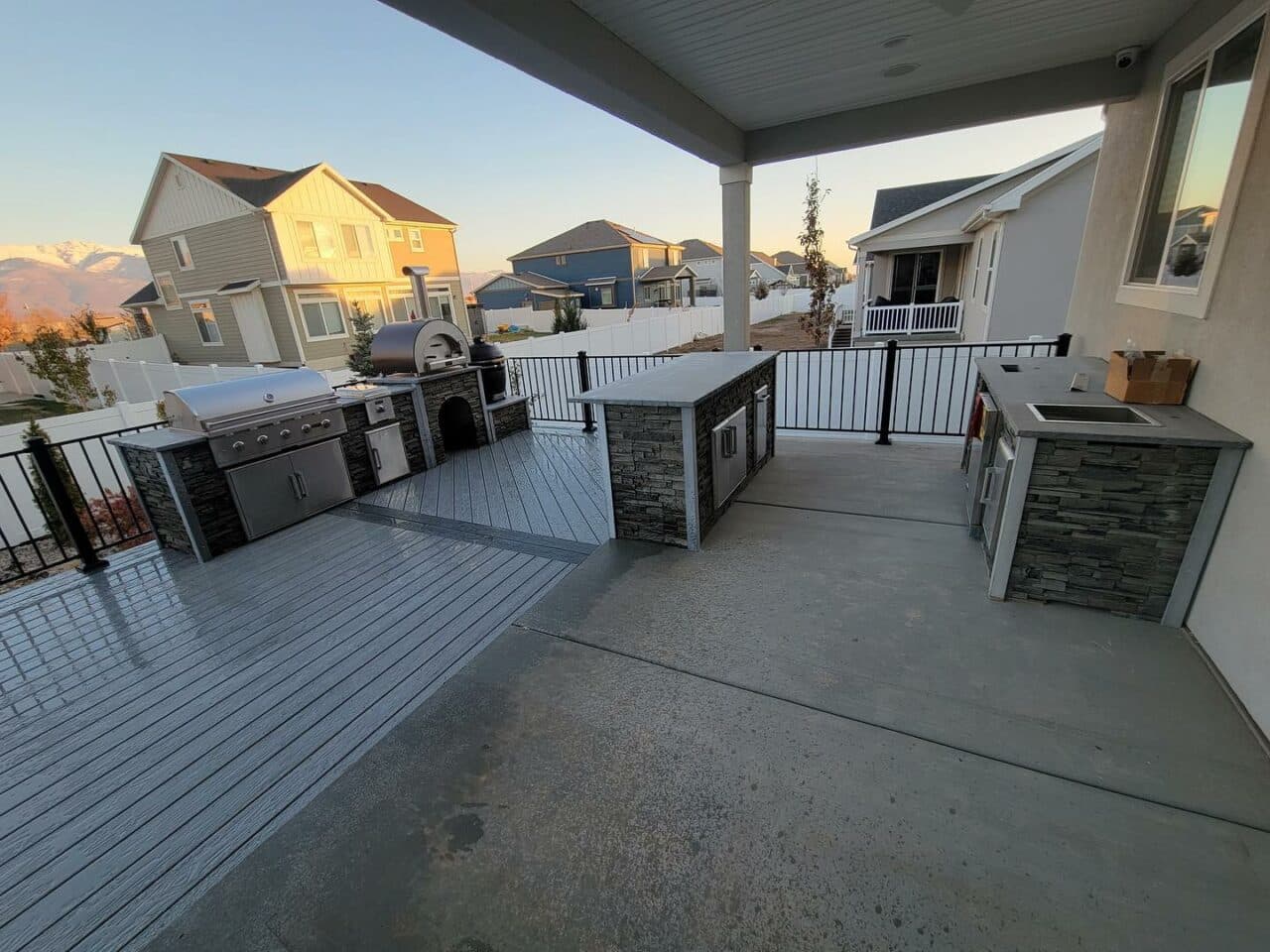 An Outdoor Kitchen Designed To Create Your Dream Lifestyle
Whether you're hosting a summer barbecue or a cozy winter gathering, an outdoor kitchen is an essential element that takes your entertainment game to the next level. Our personalized approach to design ensures that your new outdoor kitchen complements your existing outdoor space and meets all your culinary and entertainment needs.
Create The Ideal Outdoor Living Space For Fun And Relaxation
Our expertise lies in maximizing available space and developing a well-organized layout that streamlines food preparation and cooking processes, ensuring a smooth and hassle-free experience for your family. Our designs emphasize the importance of ample seating and dining areas, focusing on comfort and creating an atmosphere that promotes socialization.
In addition to optimized layouts and ample seating, our design approach incorporates outdoor lighting and shade solutions to enhance the usability of the space during both day and night. By incorporating modern technology and appliances, we create luxurious outdoor kitchens that are sure to impress guests and elevate your entertaining experience.
Transform Your Backyard Today: Request a Free Consultation!