The Premier Custom Deck Builders In Ogden, Utah
When only the best will do for your Ogden property, choose the deck experts at Big Yeti Builders to deliver the ultimate backyard transformation. Our passionate team goes above and beyond to create stunning, durable, functional decks tailored to your unique taste and lifestyle. Transform your backyard into the perfect entertainment spot with our versatile deck designs, premium materials, and personalized features like fire pits, outdoor kitchens, and more.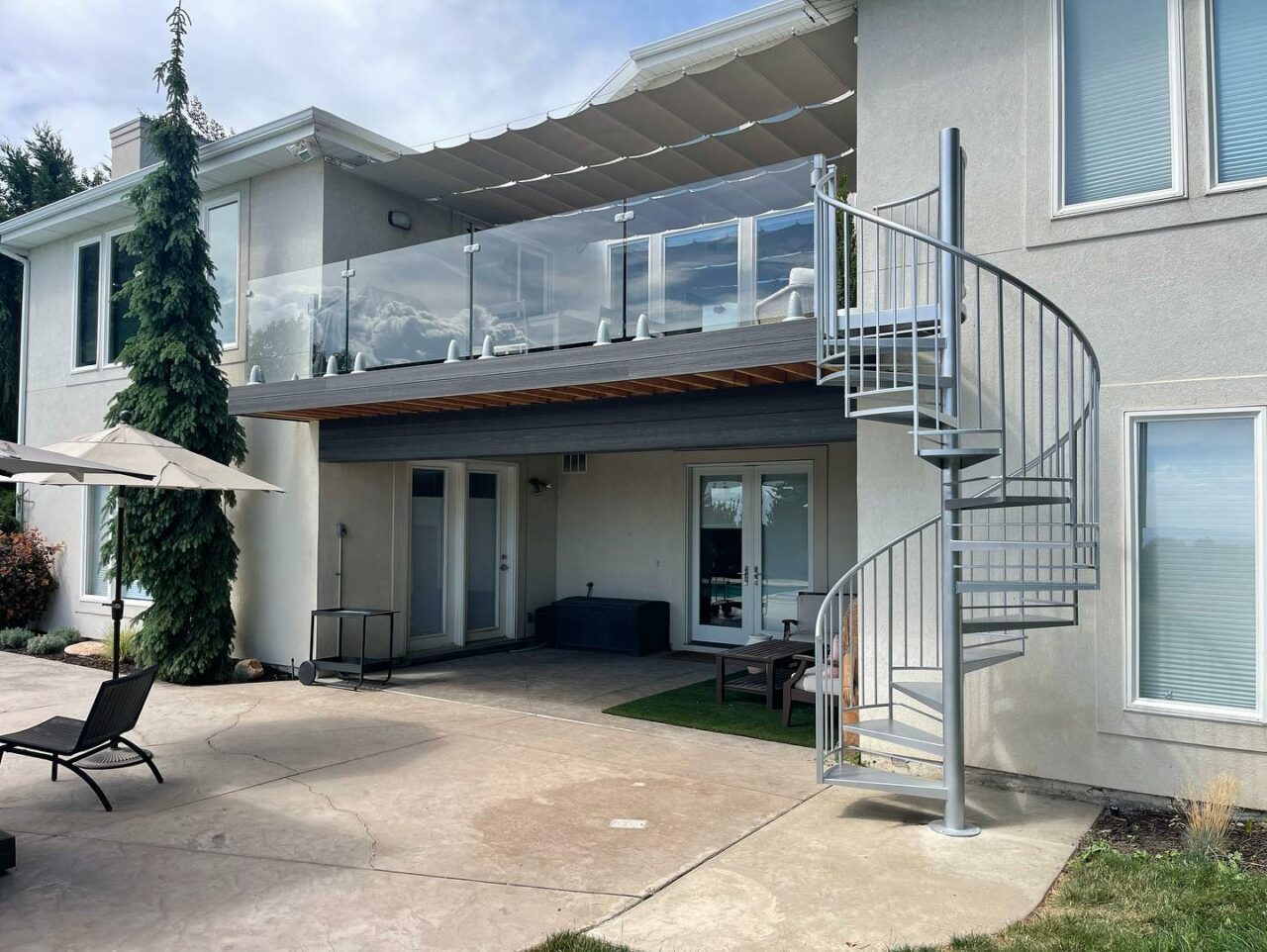 Why Choose Big Yeti Builders for Your Custom Deck?
At Big Yeti Builders, we don't just build decks—we create memories, turn dreams into reality, and elevate the lifestyles of the communities we serve. From our humble beginnings, we have focused on cultivating warm, genuine relationships with our clients, ensuring each project is completed with the same care and attention to detail we would dedicate to our own homes.
We pride ourselves on our family-oriented approach and steadfast commitment to quality and craftsmanship. Our expert team brings decades of deck construction experience to every project, adeptly navigating local regulations and overcoming challenges unique to Utah.
In addition, by using only high-quality materials such as composite decking, we guarantee that your deck is built to withstand the harsh weather conditions in our state.
We warmly invite your family to experience the exceptional workmanship and commitment to excellence that Big Yeti Builders provides. Let's embark on this exciting journey, creating a durable and low-maintenance deck that your family will treasure for years to come.
Envision Your Perfect Custom Deck with Big Yeti Builders' Array of Customization Options
At Big Yeti Builders, we understand that every family has unique preferences and desires for their outdoor living space. That's why we offer a wide range of customization options, ensuring your custom deck embodies your unique style and complements your home's architecture.
Let Big Yeti Builders turn your backyard into an enchanting retreat that truly reflects who you are. Our skilled team excels in crafting diverse deck designs, including multi-level decks, wraparound decks, covered decks, and pool decks. With an emphasis on comfort, functionality, and aesthetics, our designs transform your outdoor space into a stunning and inviting extension of your home, perfect for relaxation and entertainment.
Imagine cozying up near a fire pit on cooler evenings or delighting guests with delicious meals in your fully-equipped outdoor kitchen. Our team can skillfully integrate features like built-in seating, pergolas, decorative lighting, and more to elevate your outdoor experience further.
Deck railing options: glass, composite, aluminum
Various composite decking colors and styles
Deck inlays & custom decking patterns
Built-in benches, seating areas, and tables
Outdoor kitchen amenities, such as grills, sinks, and countertops
Fire pits
Patio covers & shade structures
Outdoor lighting
Planter boxes
Hot tubs
Get Your Dream Deck: Request Your Free Estimate Today!
Take the first step towards transforming your outdoor space into the ideal place for relaxation, entertainment, and memory-making with Big Yeti Builders. We're ready to discuss your vision and provide you with a comprehensive estimate tailored to your needs. Our team handles every aspect of the design and construction process, including permitting, ensuring a stress-free experience. 
Request your free estimate today to get started!