Remodel or Renovate Your Basement in Ogden, Utah!
Ready to convert your underutilized basement into a welcoming part of your home? At Big Yeti Builders, we specialize in turning old basements into functional and visually pleasing spaces. Whether you envision an extra bedroom, a private home theater, a storage room, or a kitchen & bar area, we are ready to make it happen. Start your basement remodeling project with us and request a free estimate today!
Turn Your Dream Basement into Reality with Big Yeti Builders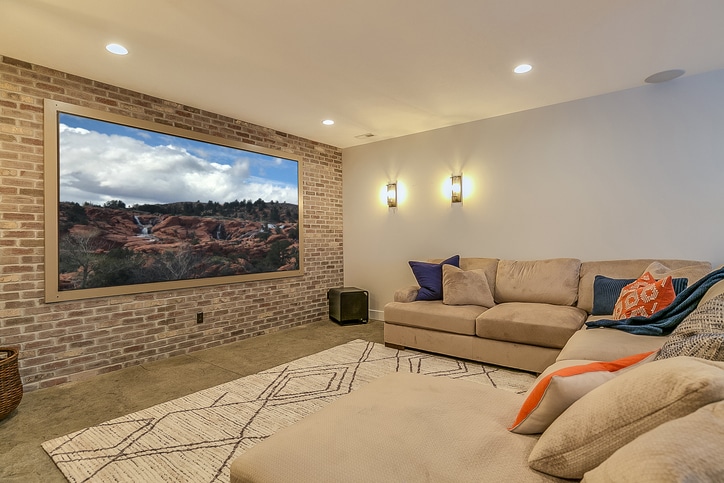 The basement holds untapped potential in many homes. At Big Yeti Builders, we assist clients in unlocking this potential, providing comprehensive basement remodeling services in Ogden and its surrounding areas. Here's how we can transform your basement:
Create Additional Living Spaces:

Whether you need an extra guest bedroom, an entertainment area, or a home office, we can remodel your basement to create the perfect space for your needs.

Install Entertainment Features:

Dreaming of a home theater or game room? We can design the layout, install all required features and wiring, add TVs and sound systems, and even soundproof the walls.

Upgrade Flooring and Ceiling:

We'll give your basement a polished look with durable, attractive flooring and ceiling options.

Add Storage:

We can add custom storage areas that seamlessly fit into your basement's layout, ensuring you never run out of storage space again.

Install Lighting and Ventilation:

A well-lit and well-ventilated basement can make all the difference. We'll ensure all lighting, heating, and cooling systems are properly installed for your comfort.
Types of Spaces We Can Create in Your Basement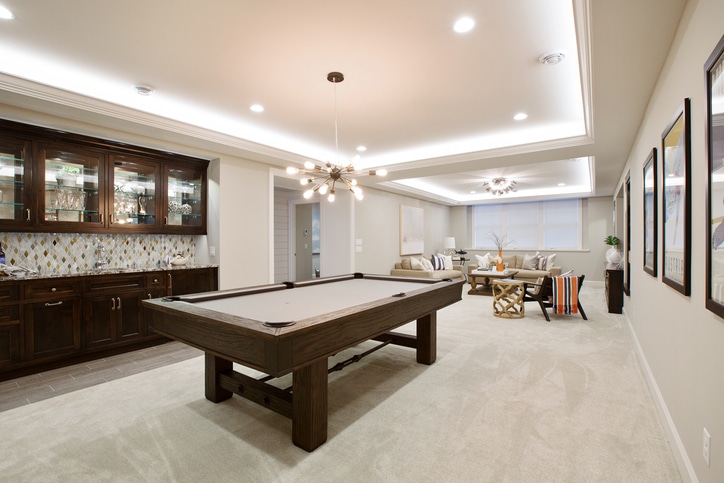 Your basement can be remodeled into a variety of functional and enjoyable spaces. Depending on your needs and the size of your basement, here are some of the spaces we can create for you: 
Bedrooms:

We can turn your basement into a warm and welcoming guest bedroom or a unique bedroom for one of your children.

Home Office

: In the internet era, having a quiet and dedicated workspace at home has become vital. We can build a home office or study area tailored to your family's needs.

Game Room or Home Theater

: From home theaters to game rooms, we can set up the perfect space for entertainment.

Home Gym:

Stay fit without leaving your home! We can design a spacious gym area with proper ventilation and flooring to accommodate your fitness equipment.

Playroom:

Give your kids a dedicated space to play and learn. We can incorporate storage solutions for toys, a study area, and designated play zones.

Kitchen & Bar:

Thinking about hosting parties and gatherings? We can design and equip your basement with a stylish kitchen and bar, perfect for entertaining guests.
Why Choose Big Yeti Builders for Your Basement Remodel?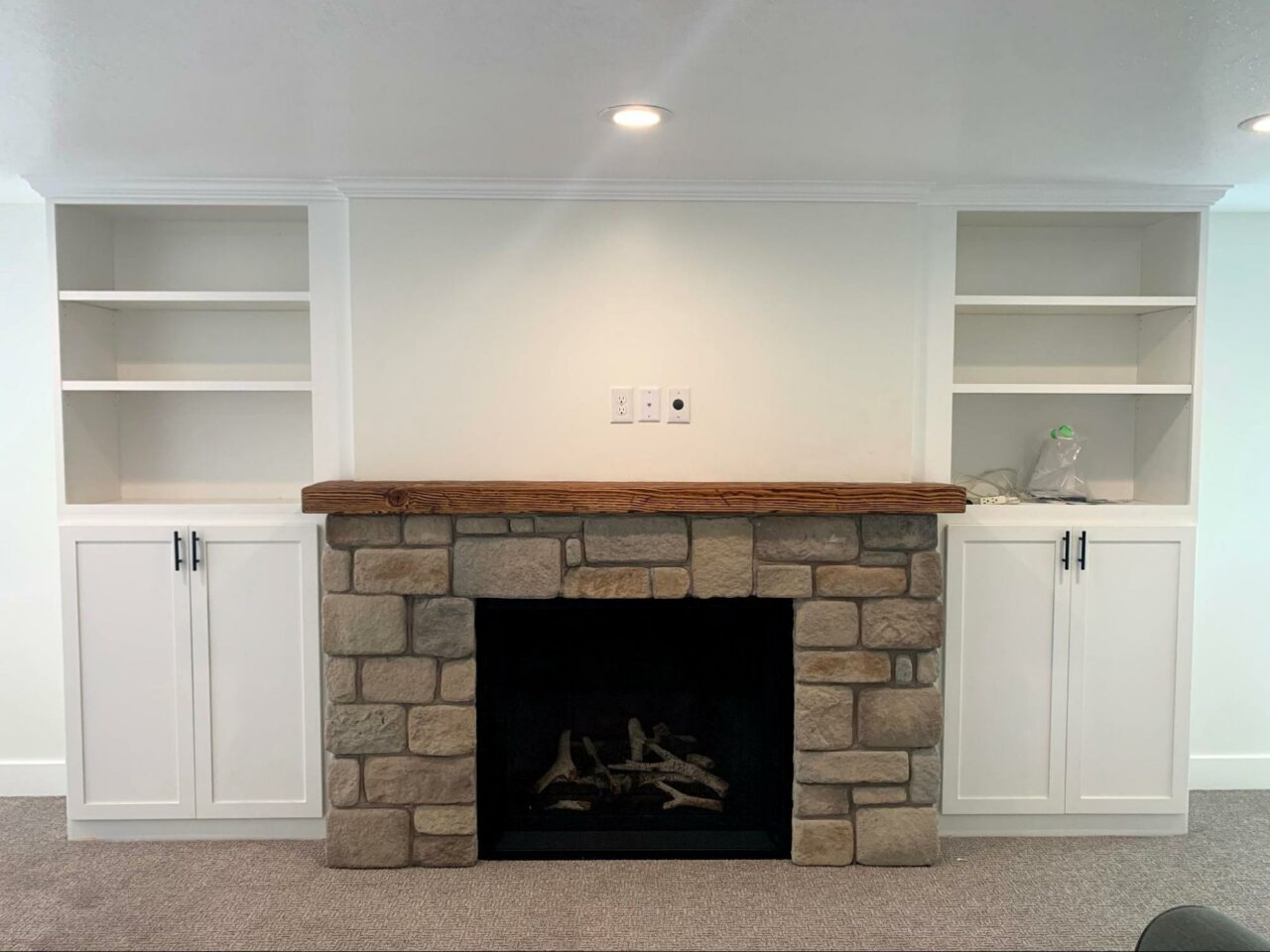 At Big Yeti Builders, Ogden, UT, our commitment to excellence is evident in every basement remodel we undertake. We use only the most reliable and durable materials, ensuring that your basement not only looks great but also stands the test of time.
Our design philosophy is rooted in personalization. Recognizing that each homeowner has distinct preferences and needs, we tailor our designs to reflect your unique vision and requirements. Our seasoned team is adept at handling any challenges that arise, ensuring a smooth and seamless basement remodeling experience for you.
We believe in standing by our work, which is why we offer labor warranties for added peace of mind. Plus, our competitive pricing ensures that you get the best value for your investment.
Here's our promise to every homeowner:
Unleash the Hidden Potential of Your Basement with Big Yeti Builders
We start all our basement remodeling projects with a free in-depth consultation and estimate. This allows us to get to know you, understand your vision, and provide an accurate cost estimate. Our mission is to make your basement remodeling as stress-free as possible!   
Call now or Request your free estimate today. Let's discuss how we can help you transform your basement into a new, glorious part of your home!