Expert Pergola Builders In Ogden, Utah
Welcome to Big Yeti Builders, Ogden's premier pergola builders! Our team of expert craftsmen is dedicated to helping you transform your backyard into a stunning and comfortable oasis. We understand the importance of gathering with friends and family in the beautiful outdoors, and that's why we're committed to designing and building one-of-a-kind pergolas that provide a warm, inviting atmosphere for everyone to enjoy.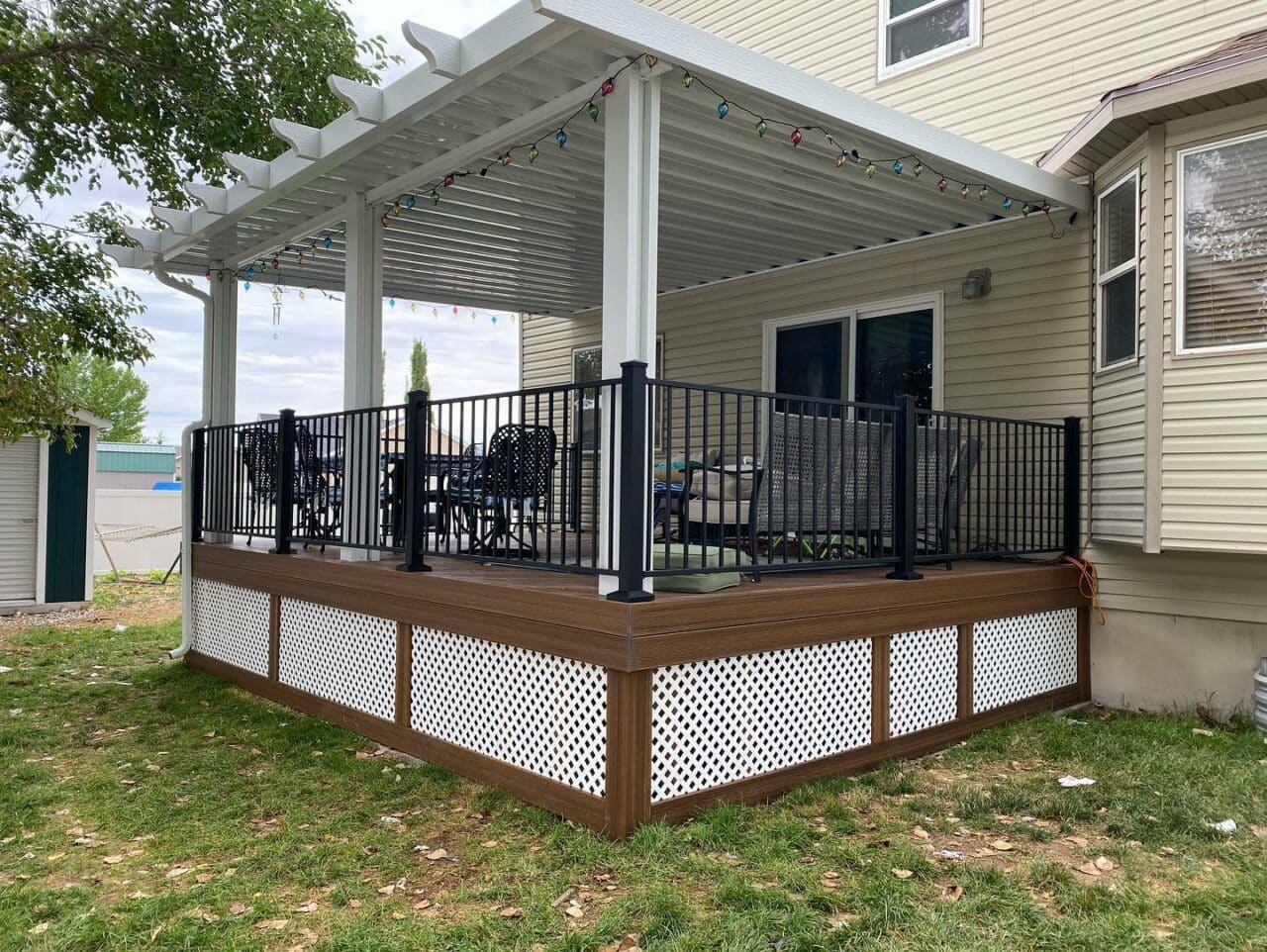 Create A Comfortable Gathering Space For Friends And Family
Our pergolas provide an attractive focal point, as well as shade and protection from the elements. We offer a wide range of customization options, including various pergola styles, materials, and finishes. Additionally, we can incorporate features such as seating areas, lighting, an outdoor kitchen, or a fireplace.
Our team takes the time to understand your vision and lifestyle, ensuring that the pergola we create is a perfect fit for you. Whether you're looking for a cozy spot to read a book, a shaded area for dining, or a spacious location for hosting memorable get-togethers, our skilled designers and craftsmen will bring your vision to life.
Strong Pergolas That Withstand Utah's Toughest Weather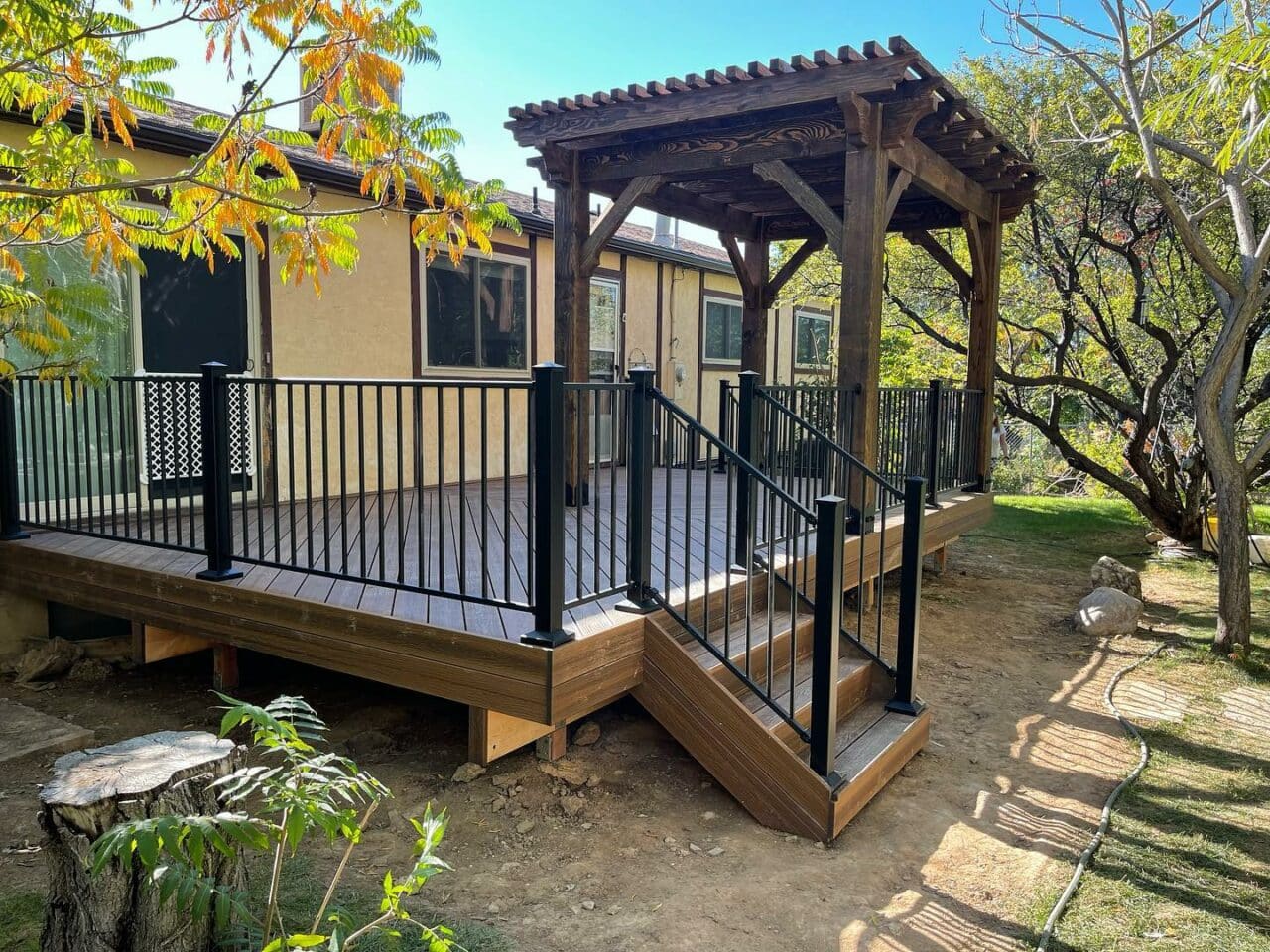 Utah's diverse climate presents unique challenges when it comes to outdoor living spaces. From scorching summer heat to heavy snowfall in winter, your pergola needs to be able to withstand the test of time and the toughest of weather conditions. At Big Yeti Builders, we take pride in constructing pergolas that are not only beautiful but also strong and built to last.
Our experienced team understands the importance of selecting the right materials in the face of Utah's unpredictable weather. We use weather-resistant wood or aluminum, depending on your preferences and needs. We also use corrosion-resistant hardware and protective finishes that offer enhanced resistance against the elements.
In addition to their structural integrity, our pergolas are designed with easy maintenance in mind. Our materials require minimal upkeep, ensuring that your outdoor living space remains beautiful and functional year-round without needing constant care or repair.
Motorized Louvered Pergolas
Our ultimate goal is to create an area where you can unwind, entertain, and spend quality time with your loved ones. As a result, our pergolas are highly functional and designed with a focus on practicality and everyday comfort. 
Our louvered pergola models allow you to easily adjust the amount of natural light and ventilation in your outdoor space. These modern pergolas come with a remote control, enabling you to open and close the slats as needed.
Smart motorized pergolas offer unparalleled flexibility, allowing you to adapt your pergola to weather conditions and create the ideal environment.
Let's Create The Perfect Outdoor Area For Your Home
When you choose Big Yeti Builders for your pergola construction, you can have confidence knowing that you're investing in a strong, durable, and long-lasting structure that will enhance the beauty of your outdoor space and stand up to Utah's harshest weather conditions.
Trust our team of local experts to deliver a pergola that exceeds your expectations and provides a comfortable oasis for you and your loved ones to enjoy for years to come.