Expert Composite Deck Builders In Ogden, Utah
At Big Yeti Builders, we are passionate about creating outdoor spaces that enhance your home's aesthetic appeal and stand the test of time. We understand the importance of having a low-maintenance and inviting deck where you can connect and create lasting memories with your loved ones. Get ready to embrace a new level of outdoor living with Big Yeti Builders' long-lasting composite decks.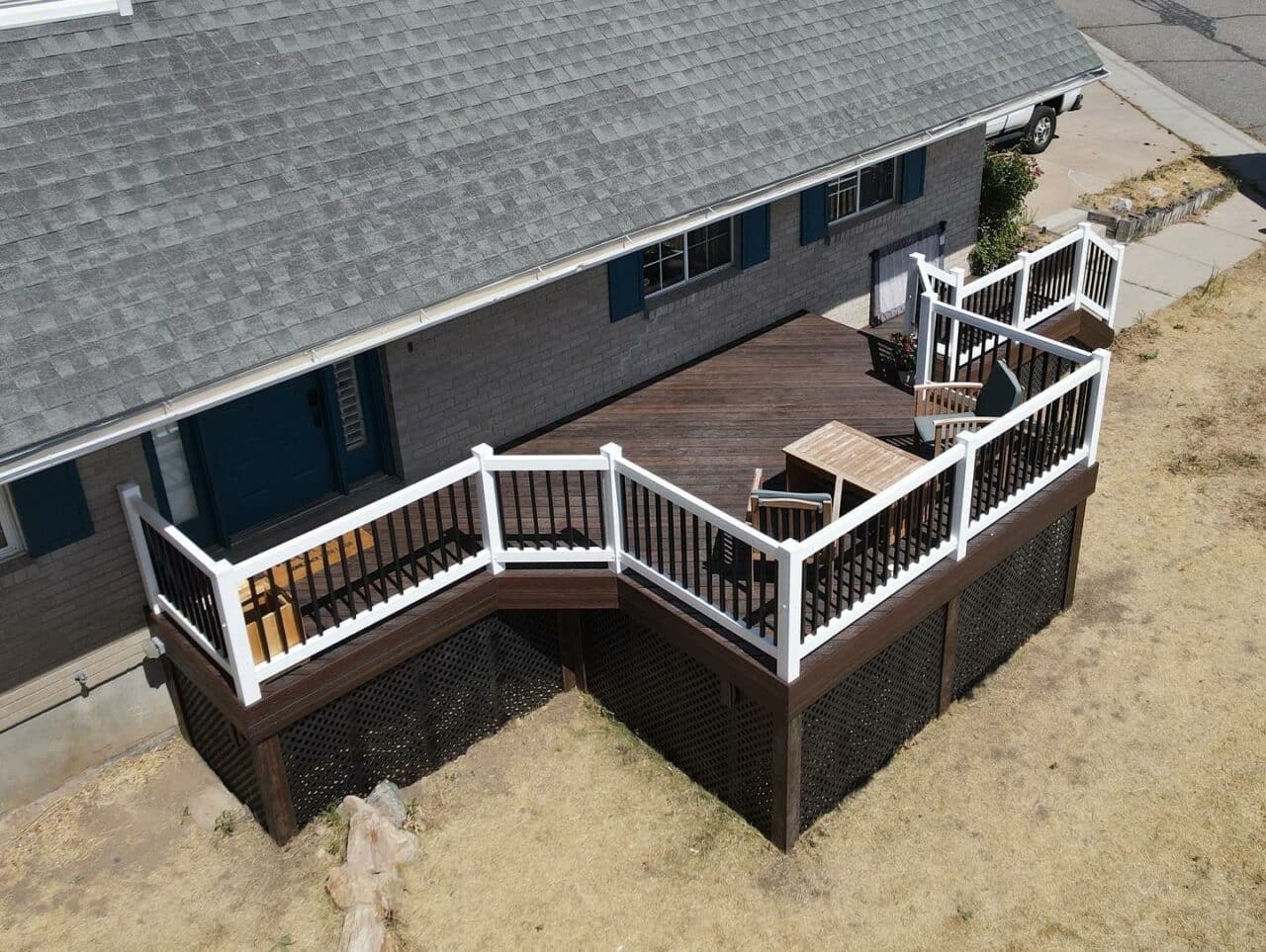 Enjoy The Benefits Of Premium Composite Decking
We pride ourselves on using only the best composite decking to create lasting, beautiful outdoor spaces. We carefully select our composite products for their durability and aesthetics, ensuring that our customers enjoy a stunning, low-maintenance deck they can be proud of.
A Custom Deck Specifically Made To Enhance Your Lifestyle
From cozy, intimate gathering spots to expansive outdoor entertainment areas, our decks are tailored to enhance your everyday experiences. Whether you're hosting a dinner party under the stars or sipping your morning coffee as you soak up the warm sunlight, a Big Yeti Builders deck becomes an integral part of your daily routine, elevating your comfort and leisure in ways you never imagined. Our offerings range from multi-level decks to pool decks, all featuring robust and durable composite deck railings and decking from industry-leading brands like Trex, Timber Tech, and Envision.
A Personalized Approach To Deck Design
At Big Yeti Builders, our approach to deck design revolves around understanding our client's unique needs, desires, and style preferences. We begin by conducting a comprehensive consultation to learn about your vision for your outdoor space and any specific requirements you may have.
Our experienced designers then use their creativity and expertise to craft a custom deck plan that brings your vision to life. We pay close attention to details like materials, colors, and layout, ensuring the final design seamlessly integrates with your home's existing architecture and enhances its appeal. 
Throughout the process, we maintain open communication with you, incorporating your feedback to create a deck design that truly reflects your taste and lifestyle. At Big Yeti Builders, we aim to make your dream outdoor space a reality through personalized, attentive service and exceptional craftsmanship.
Request a Free Estimate from Our Deck Specialists Today!
Designed for longevity and resistance to the elements, our composite decks provide an outdoor oasis that stands up to the ever-changing Utah climate. 
Don't wait any longer to transform your outdoor space into a stunning retreat that perfectly complements your lifestyle. Contact Big Yeti Builders today or request a free estimate, and let our skilled team bring your dream deck to life!