As local deck builders, we at Big Yeti Builders constantly explore new materials to give our clients the best possible experience. The choice of decking material affects the look, longevity, and comfort of our clients' outdoor spaces.
Among the brands we use—such as Trex, TimberTech, Fiberon, and Deckorators—Envision Decking has been making a significant impression among our clients. We're excited to share our insights on this wonderful product and dive into what makes Envision Decking so special.
1. Manufacturing Process: Extrusion vs. Compression Molding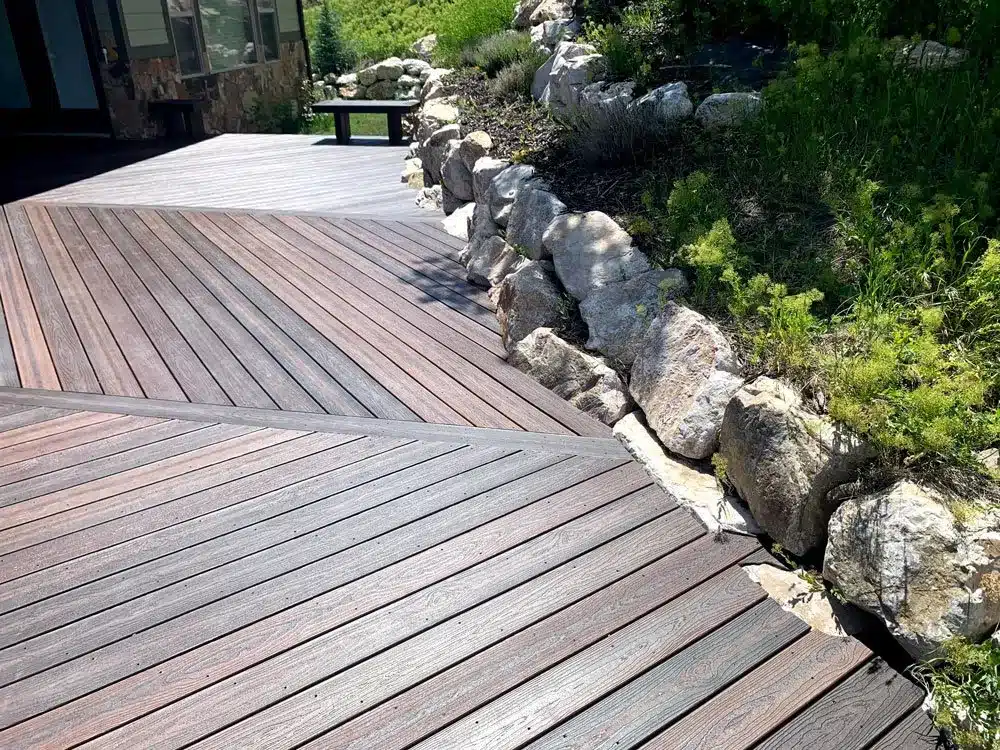 When stepping into the world of decking, it's essential to understand that not all composite decking products are created equally. The characteristics of the product can vary significantly based on the manufacturing process used, and that's where Envision Decking sets itself apart.
From the first step onto an Envision deck, you'll immediately sense the sturdy quality beneath your feet. Unlike Trex, TimberTech, Fiberon, and many others, which utilize extrusion molding techniques, Envision uses compression molding.
Compression molding involves intense heat and pressure applied to form each unique deck board, making them significantly denser and harder. It also results in a different, unique look.
This different process translates to multiple benefits. The boards are about three times denser than Trex, and the inner core is durable enough to withstand the elements on its own, even without a cap.
What is the 'cap' in decking?
For those unfamiliar with decking jargon, the term "cap" might be confusing. In simple terms, a cap is like a protective layer that safeguards the inner core material of the board from damage, much like a shield. In the past, composite boards without caps were generally less durable.
However, Envision has revolutionized the market with its unique compression molding process. This manufacturing technique allows their EverGrain boards, which are uncapped, to be exceptionally durable. This means homeowners can enjoy the best of both worlds – the natural beauty of an uncapped board and the longevity typically associated with capped ones.
2. Cost-Effectiveness and Simplified Installation
Besides offering a robust product, Envision also excels at delivering cost-effectiveness. As a smaller brand, Envision gives stiff competition to established names by offering more bang for the buck. If budgeting is a concern, the competitive pricing of Envision Decking allows you to build a larger deck without stretching your resources.
The unique grain patterns of each board not only look good but also facilitate faster installation, minimizing labor costs. The non-repetitive nature of these patterns means that installation is faster, as the boards don't need to be rearranged and sorted like a game of Tetris.
3. Warranties and Durability of Envision Decking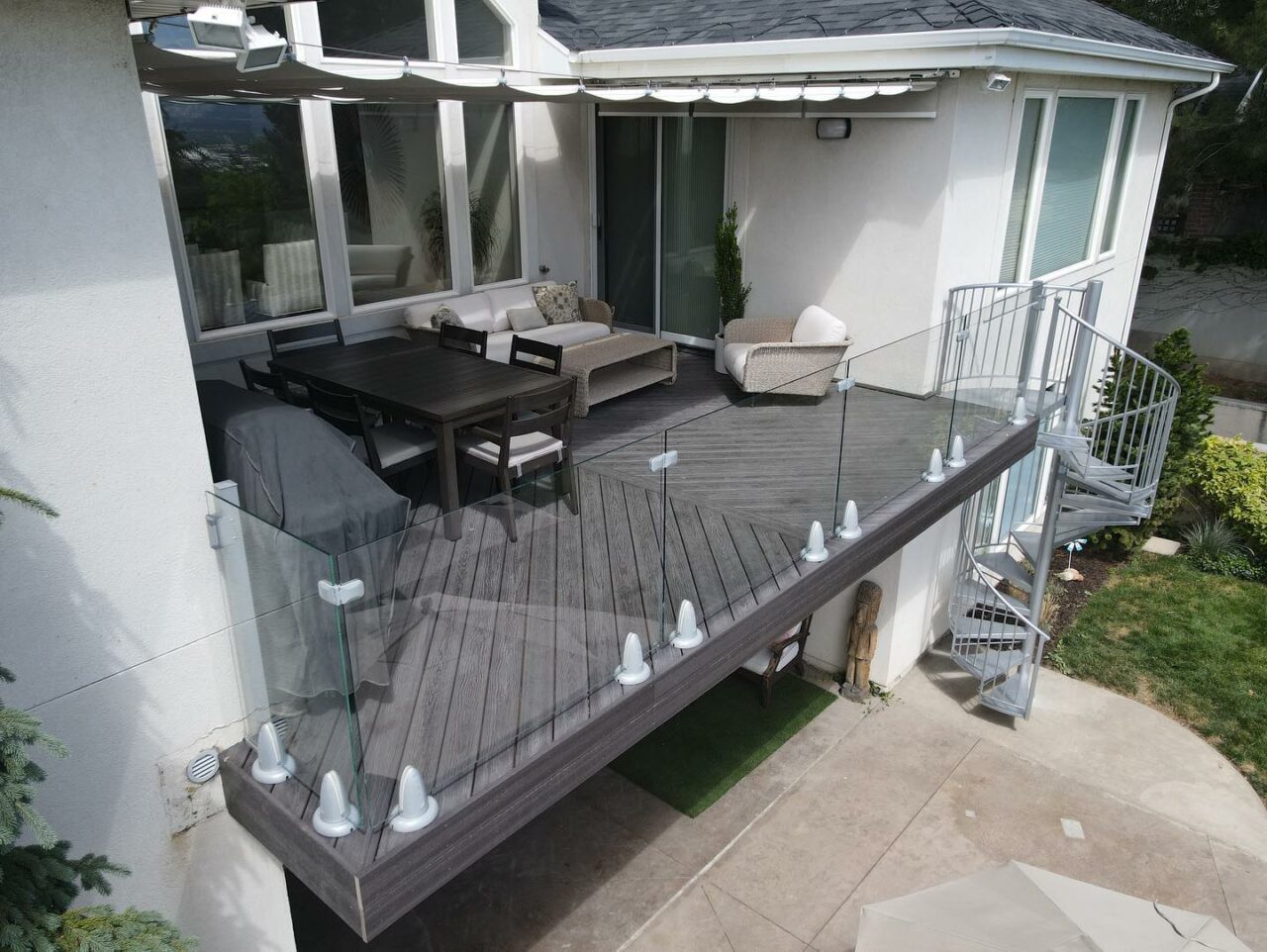 Compared to other composite boards in the same price category, Envision Decking stands up to the challenge with its 25-year coverage. For wood-plastic composites, like Envision and Trex Decking, 25 years is the gold standard. This lengthy warranty period ensures your deck will last for many decades and is in line with the durability of pressure-treated wood frames.
What's impressive is that Envision Decking offers a competitive 25-year warranty, even for its EverGrain board. This is impressive for a no-cap board, showcasing the durability of the core of Envision Decking.
And if you prefer a board with a cap, Envision offers a variety of capped boards in 13 different colors, all of them with 25-year coverage and a strong EverGrain core inside.
4. Aesthetics, Colors & Grain Pattern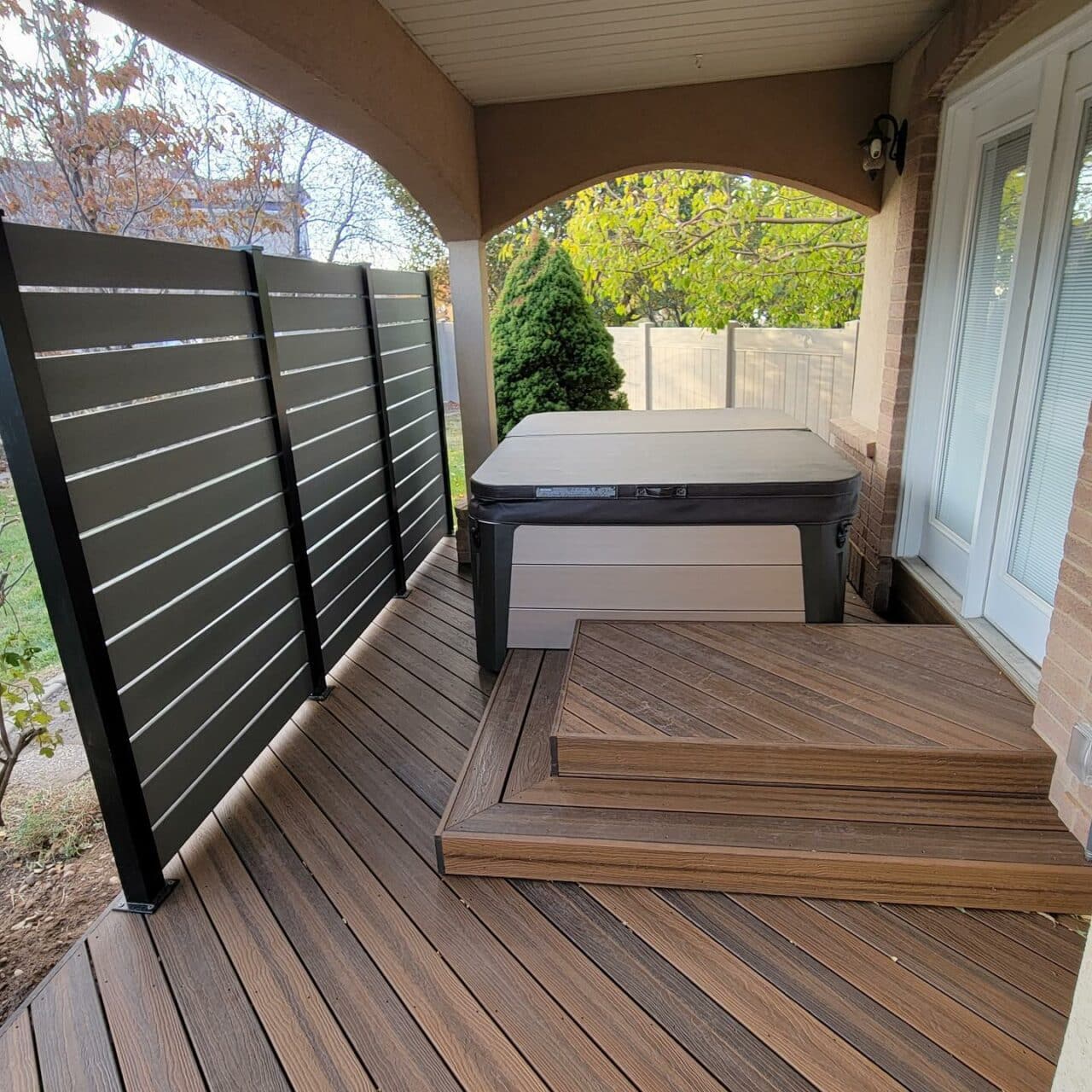 Now, let's talk looks. Envision's grain patterns are as unique as snowflakes, fingerprints, or those weird dance moves your dad thinks are still cool. No repeats here, folks!
These deep grain patterns don't repeat themselves, avoiding the "low-quality" feel that repetitious board patterns can have.
The uncapped EverGrain collection is noteworthy for its natural look, offering a blend of wood and PVC that replicates the charm of natural wood.
But if you prefer capped options, Envision's EverGrain capped collections are designed with aesthetics as the priority. This is possible because the Evergrain core doesn't need a protective cap for durability in the first place, freeing Envision to design its caps mainly with beauty in mind.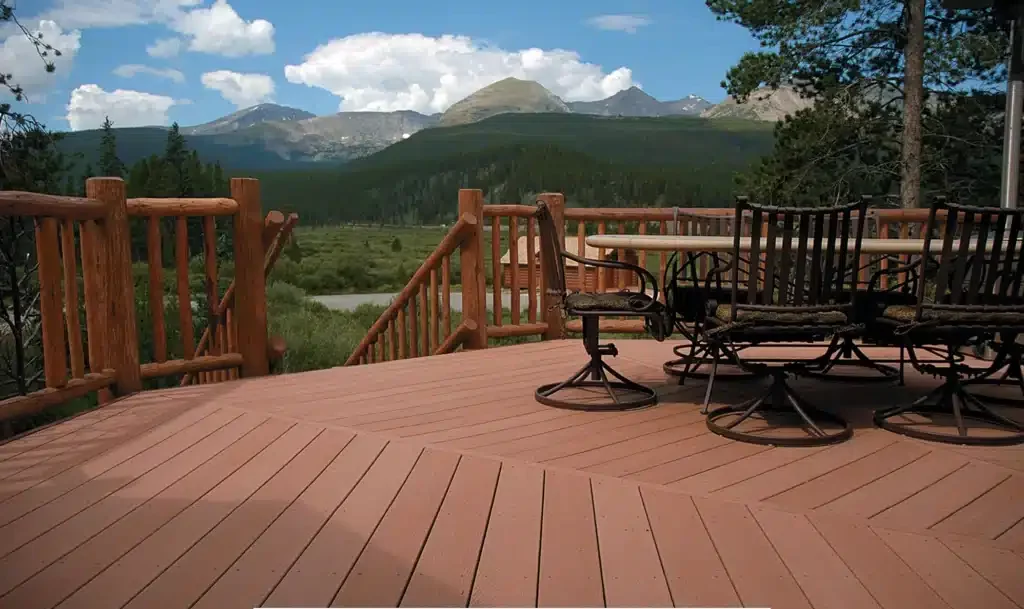 With a unique manufacturing process, beautiful designs, and competitive pricing, Envision Decking stands apart in the decking market. Whether you appreciate the dense quality of their compression-molded boards, the unique patterning, or the balance of durability and aesthetics, Envision composite decking is an excellent choice for your deck.
Do you live in Utah? Are you interested in experiencing the exceptional quality of Envision Decking for your outdoor spaces? Contact the expert craftsmen at Big Yeti Builders to discuss your decking project today!