Roys Most Skilled Deck Builders
Enhancing your outdoor living space with a deck is a fantastic way to elevate your property. Just as you put effort into making the inside of your home look nice, why not do the same for the exterior?
As a reputable deck builder in Roy, Utah, we specialize in bringing your vision to life by designing and constructing custom-built decks using top-quality materials.
At Big Yeti Builders, we take pride in assisting fellow Roy homeowners in giving their properties a boost in both aesthetics and functionality with our incredible deck builds. When we embark on a new deck project, we see it as creating a new haven for you and your family to create lasting memories. That's why we go above and beyond to ensure perfection, offering everything from personalized designs to durable construction and the accessories and features you desire. As Roy's comprehensive deck building company, we do it all!
Why Should You Go with a Composite Deck?
When it comes to building a deck, there are numerous options available. However, if you're seeking unparalleled durability and stunning aesthetics, a composite deck is the way to go.
Composite decking seamlessly combines the timeless appearance of wood with the long-lasting qualities of plastic, resulting in an innovative decking material that can withstand up to 50 years of use. While it may mimic wood, it won't decay, splinter, or split over time.
In addition to its durability, a composite deck offers these advantages:
Whether you envision a small backyard deck or a multi-level structure attached to your home, we have the expertise to construct a long-lasting composite deck tailored to your requirements.
Deck Designs for Every Type of Home in Roy, Utah
Who says all decks have to look alike? At Big Yeti Builders, we thrive on creativity and strive to create unique deck designs for our clients. We firmly believe that your deck should be both aesthetically pleasing and functional.
With our years of experience as skilled builders, we can craft various deck styles, including:
Uncertain about the type of deck that would best suit your home? Don't hesitate to give us a call, and our team of general contractors will assist you in exploring your options!
Deck Features That Turn Heads
Imagine your dream deck – what does it look like? Do you envision your family gathering around a cozy firepit or your friends enjoying a barbecue and drinks in an outdoor kitchen on your deck?
Whatever your dream may be, we can turn it into reality. As experienced custom deck builders in Roy, Utah, we have the ability to incorporate numerous custom features to create an outdoor space that caters to your needs.
When envisioning your dream deck, consider the addition of these features:
Why Should You Partner with the Big Yeti Team for Your Deck?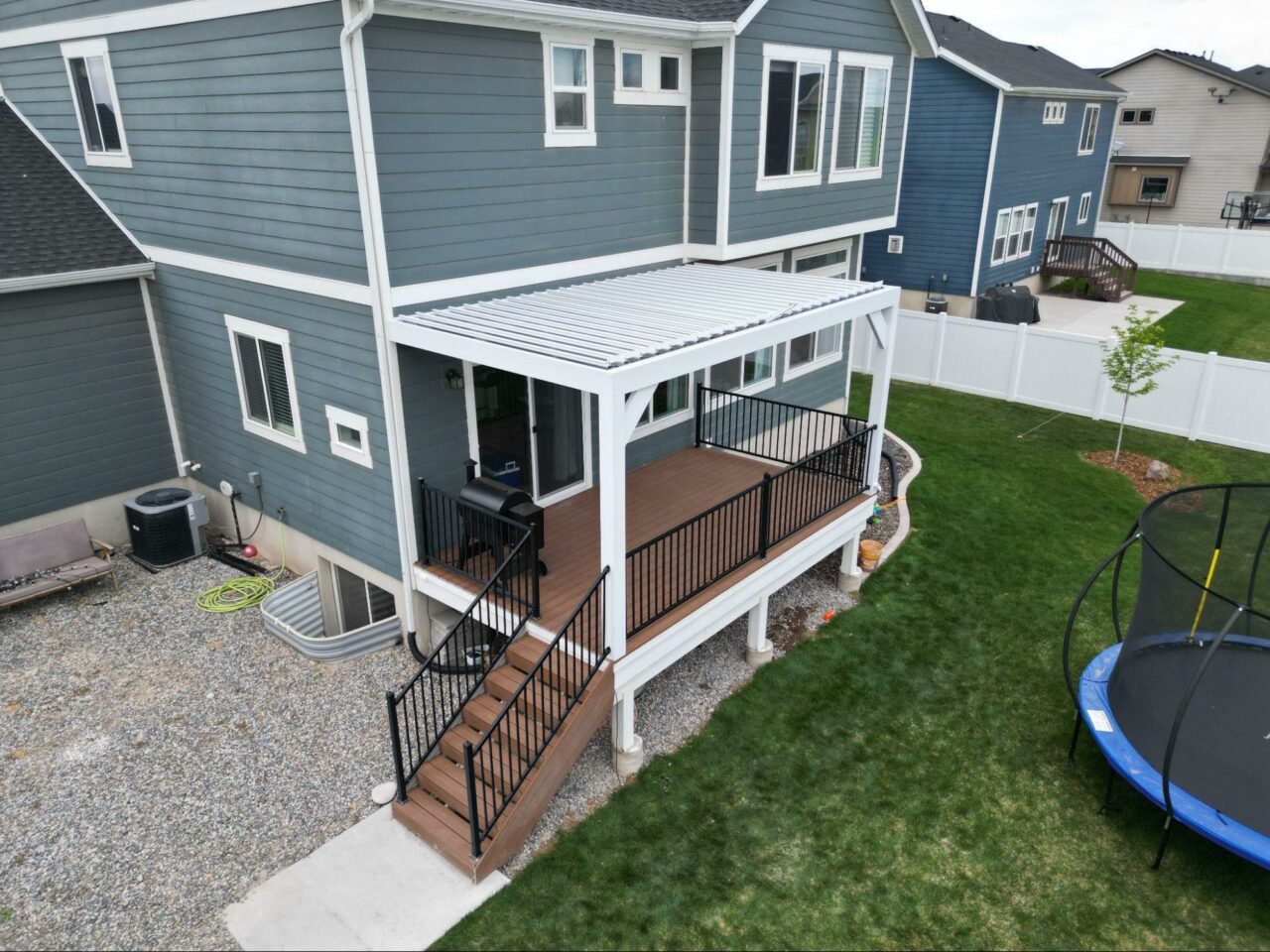 Over two decades ago, father and son duo Bill and Sias Parsons embarked on their journey as deck builders. They established their deck remodeling and construction team in 2000 and, throughout the years, have honed their skills and gained a reputation as some of Utah's finest deck builders.
In 2017, they founded Big Yeti Builders with the aim of helping every Roy homeowner discover a deck design that enhances their love for their homes.
Today, the Big Yeti Builders team continues to refine their expertise and work diligently to create enduring decks. However, our commitment to the job is not the only reason why Roy homeowners love working with us:
We always strive to exceed our clients' expectations and take immense pride in receiving feedback like "amazing job" and "excellent job."
Get the Deck of Your Dreams Today! Call Us at Big Yeti Builders
The deck of your dreams is within reach with Big Yeti Builders. We take a personalized approach to every project because we love working with our customers and strive to create incredible decks that truly enhance your outdoor space. 
Our deck-building services are comprehensive, meaning we do everything from designing your deck to getting the required permits. We also provide generous labor warranties that cover any touch-ups within a given time frame. Plus, our satisfaction guarantee means that we don't rest until you are absolutely delighted with the results. 
We love what we do, and we want you to love it, too. Whether you have a design in mind or have no idea where to start, we can help. We'll show you different color options and materials from top brands like Trex, Envision, and TimberTech.
Your go-to deck builder in Roy, Utah, is just one click away. Reach out to Big Yeti Builders today. Let us show you the Big Yeti difference!