Custom-Built Covers For Decks in Ogden, Utah
Are you looking for a way to utilize your outdoor space all year? A covered deck provides a pleasant, shielded outdoor space you can enjoy no matter what Mother Nature has in store. As a family-owned and operated business based in Utah, we strive to set the standard in the deck construction industry by providing personalized service, unmatched craftsmanship, and quality materials for your covered deck.
Embrace The Outdoors All-Year-Round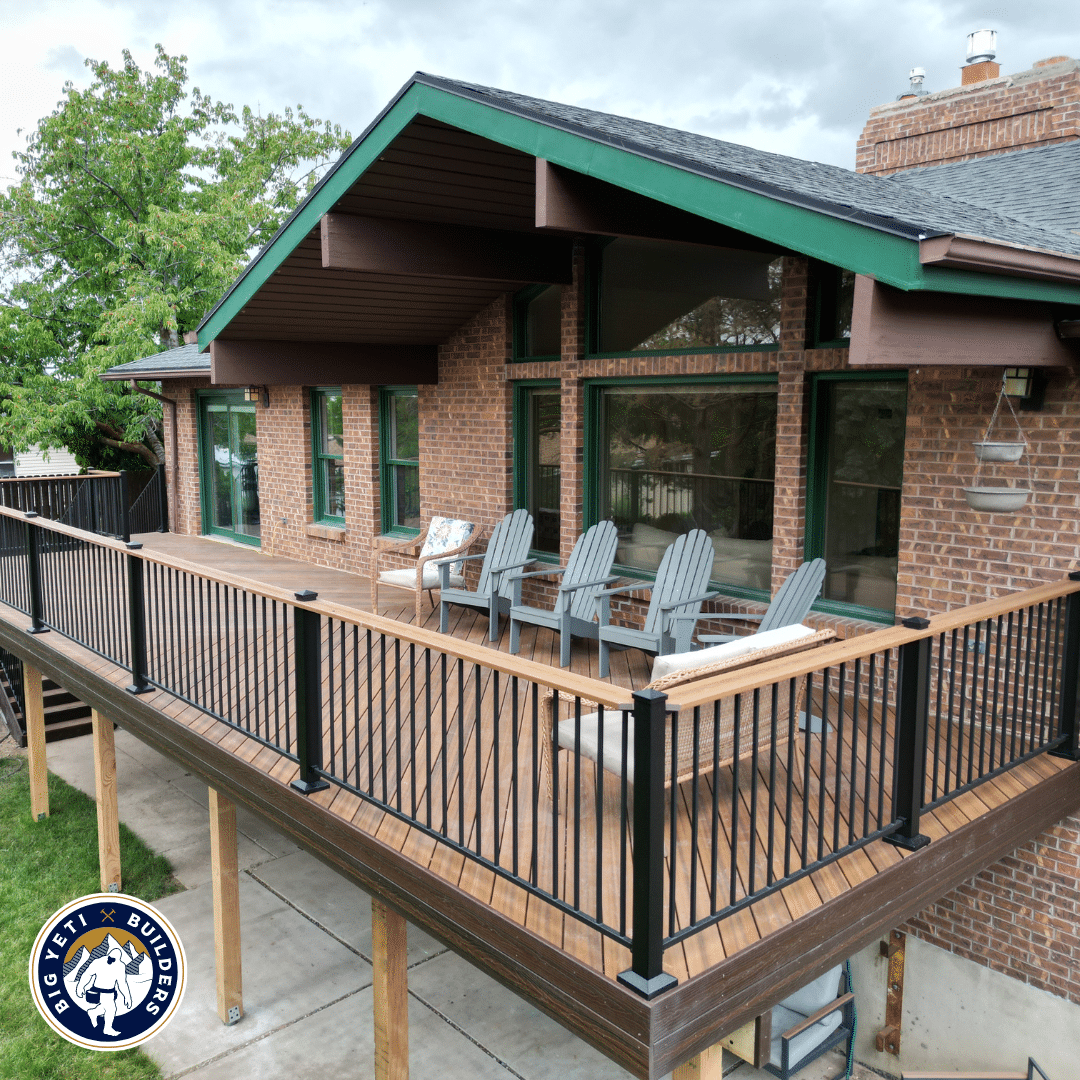 A covered deck offers many benefits and expands your living space outdoors.
1. Year-round Use: The most prominent perk is the ability to use your outdoor space throughout the year. A covered deck ensures protection from harsh sun, snow, or unexpected showers, making it an all-weather comfort zone for you.
2. Protection from Elements: With a covered deck, you are extending the life of your outdoor furniture, accessories, and the deck itself by shielding them from weather conditions. This ultimately saves on maintenance and replacement costs.
3. Increased Home Value: Your house valuation shoots up with a visually striking and functional outdoor addition like a covered deck. This proves beneficial if you plan to sell your property down the line.
4. Extended Entertaining Space: It's the perfect hangout zone! Be it casual cookouts, hosting parties, or family gatherings, a covered deck can accommodate all your entertainment needs.
Your Dream Deck, Your Way
Big Yeti Builders lets you personalize your deck cover based on your tastes and requirements. Whether you are drawn to gabled or flat designs, we have got you covered. Further, we provide a range of durable materials, like weather-resistant wood and aluminum, and color options that tastefully complement your house's exterior. We strive to make every deck a unique masterpiece that complements the rest of your property.
Extra Features For Your Deck Cover
Turn your covered deck into a luxurious retreat with additional features. Our offerings aren't just limited to deck covers for rain protection and shade. We can incorporate extras like fire pits for those cool evenings, ceiling fans for a cool summer respite, and built-in lights for creating the perfect evening ambiance. Every detail, no matter how small, is thoughtfully planned and executed.
Why Choose Big Yeti Builders?
Choose Big Yeti Builders in Utah for unrivaled expertise and a customer-oriented approach:
Extreme Durability:

At Big Yeti, we embrace the saying 'Go big or go home.' We put this into action using superior materials and advanced building techniques that ensure our decks can withstand the test of time.

Quality Workmanship:

As a family-run business, we take pride in our craftsmanship and ensure that each deck is an example of our commitment to quality. 

Personalized Approach:

Our design team works closely with you to create a stunning design that complements your property and suits your preferences.

Local Understanding:

We are a part of the Utah community and deeply understand the nuances and climate challenges in the area, ensuring your deck cover is built to last.
Request Your Free Estimate Today!
The journey to your dream outdoor space starts with Big Yeti Builders. Discuss your plans with us today, and watch us construct the covered deck that your home deserves.