Multi-Level Deck Design & Construction In Ogden, Utah
A deck with multiple levels unlocks endless possibilities for your outdoor living space, transforming your backyard into a multi-dimensional oasis of relaxation and entertainment. Our deck company in Ogden, Utah, specializes in designing and constructing these beautiful spaces, blending creativity with master craftsmanship to ensure a stunning final product.
Set the stage for a truly unique backyard experience where beauty and function come together in perfect harmony. Choose Big Yeti Builders for your multi-level deck construction project and enjoy a customized space tailored to your needs, style, and budget.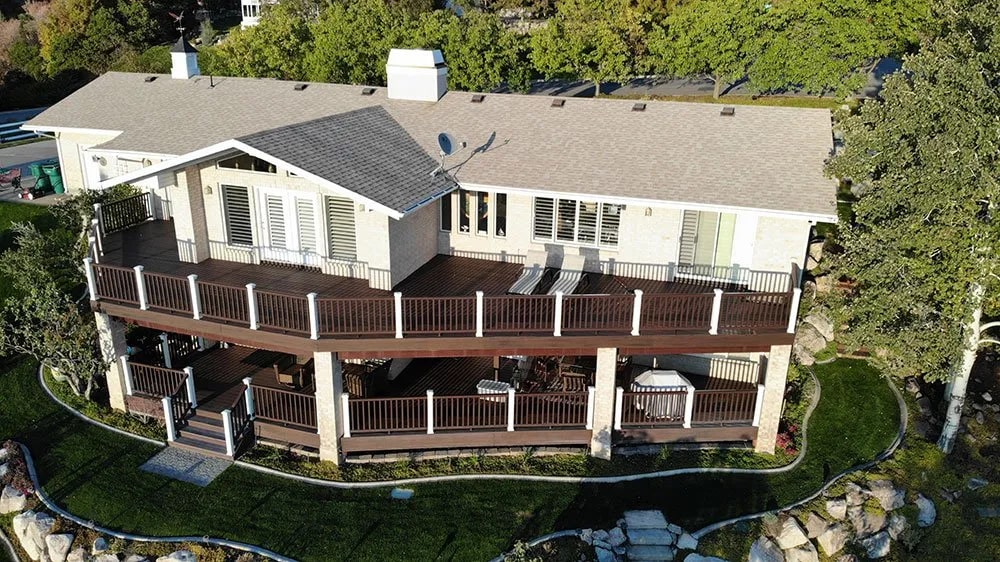 The Advantages Of Multi-Level Decks
Here's why a deck with multiple levels is definitely worth considering:
Making Your Deck Uniquely Yours: Customization Options
Envision a versatile outdoor oasis tailored to your unique needs and desires, where friends and family can gather for years to come. At Big Yeti Builders, we understand the importance of personalization and offer an array of customization options to make your multi-level deck truly your own. From materials and colors to design elements, we collaborate with you to create an outdoor space that reflects your lifestyle and taste.
Get Started With Your Multi-Level Deck Project
Are you ready to elevate your outdoor living experience with a stunning multi-level deck? Trust the experts at Big Yeti Builders to bring your dream to life. Our experienced team will guide you through the design and construction process, ensuring a seamless and enjoyable experience from start to finish.
Contact us today to schedule a consultation and take the first step toward transforming your backyard into a beautiful and functional multi-level oasis!