Ready to elevate your backyard? Let your deck dreams take flight! In this article, we are bringing you three multi-level deck design ideas that can inspire your next deck project. Each idea promises to transform the way you enjoy your outdoor space. Dive in and find inspiration for your deck!
Side Balcony Transition Deck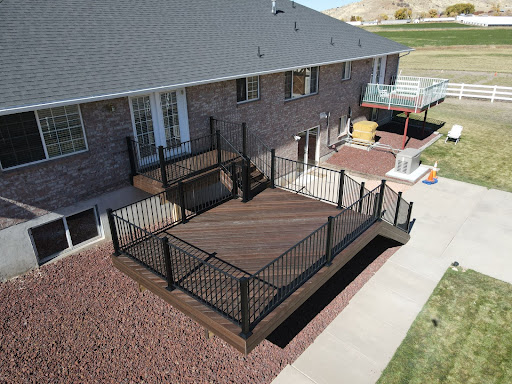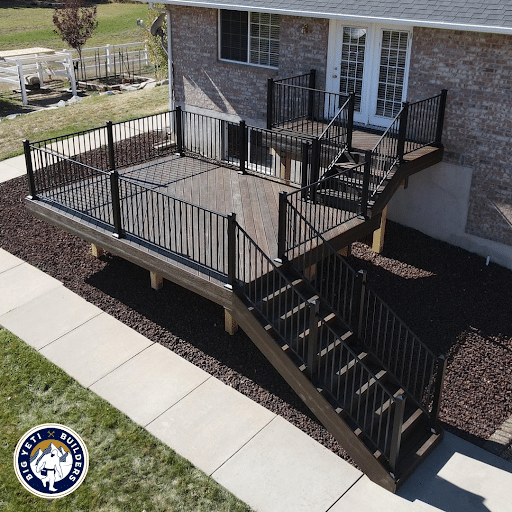 Our Side Balcony Deck design, with its two distinctive platforms, provides a practical and visually appealing solution to the challenge of drastically different levels of elevation. The design incorporates a small deck right at the home's side entrance. This upper level serves as a balcony, providing an attractive, intimate spot to enjoy a coffee or the views.
A small stairway then leads to the spacious lower deck, an ideal hangout spot for hosting family dinners, entertaining friends, or engaging in fun activities. This ingenious design efficiently manages considerable variations in elevation, delivering a smooth transition from the side entrance to the yard.
The Hot Tub Retreat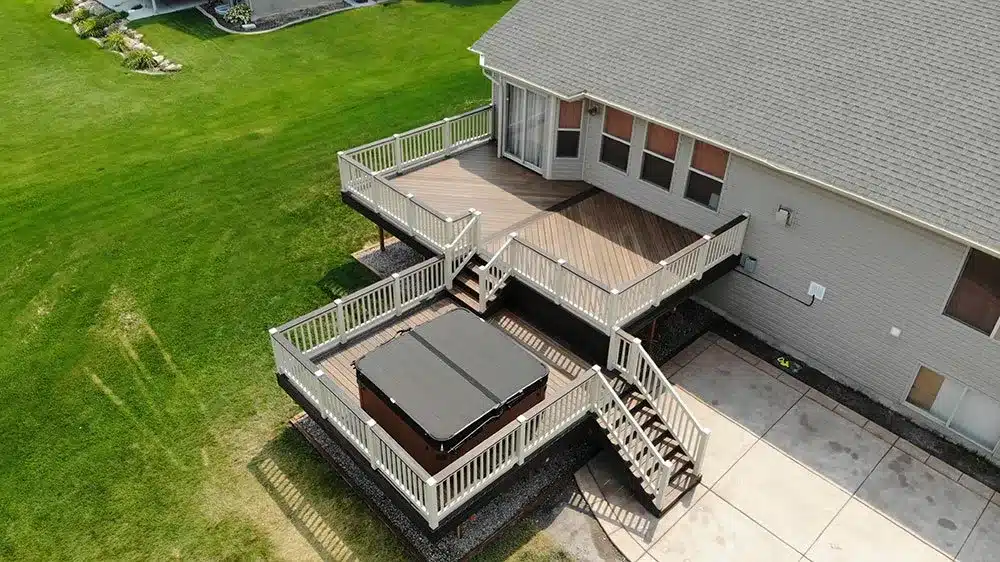 Imagine relaxing in a bubbling hot tub under a blanket of stars – this dream could become a daily reality with this multi-level deck design. A step up from the previous design, this two-tiered deck features a spacious upper platform and a lower platform dedicated to a luxurious hot tub. 
The upper level is a generous lounging area, while the lower level offers the perfect escape from the hustle and bustle of life. It's an excellent design for those seeking a unique, spa-like outdoor space in their backyard, offering a perfect balance of relaxation and entertainment.
Multi-Tiered Deck with Hot Tub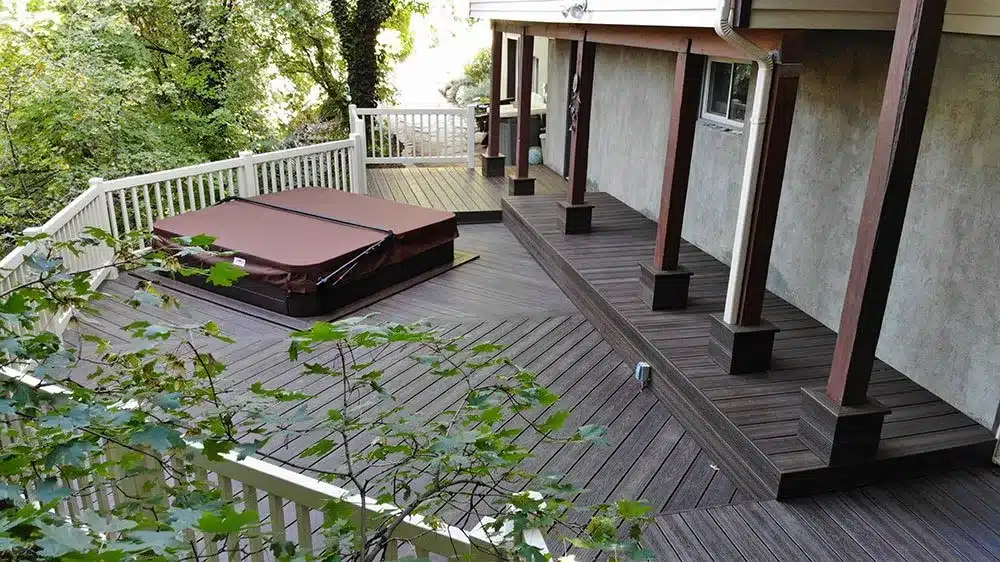 This luxurious design captures the essence of a multi-tiered deck, merging both the hot tub and lounging area on the same level. The segments of the deck attached to the house are slightly elevated, giving a sense of variety and sophistication to the design. 
This layout is perfect for those who prefer an uninterrupted flow between their relaxation and entertainment zones.
Multi-Level Deck Designers & Builders In Utah: Big Yeti Builders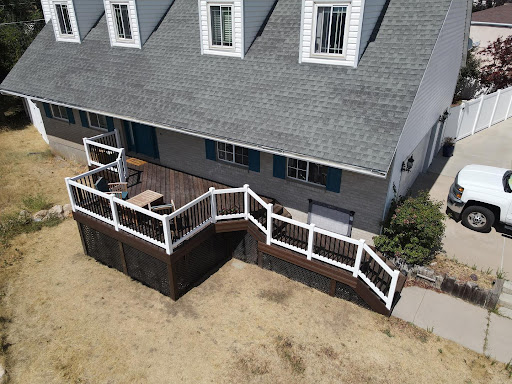 Are you ready to redefine your outdoors with a beautiful, functional deck that elevates your lifestyle? Big Yeti Builders are your expert partners in bringing your deck ideas to life. With years With years of experience and an uncompromising dedication to excellence, it's our pleasure to assist Utah homeowners with their next deck upgrade.
Don't wait, let's design the deck of your dreams today. Request your free estimate and start your journey with Big Yeti Builders!